Rita Angus
Wainui mid-summer Banks Peninsula

The Waikato Watercolourists exhibition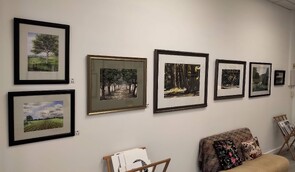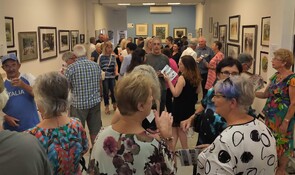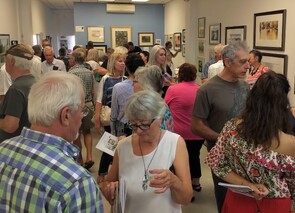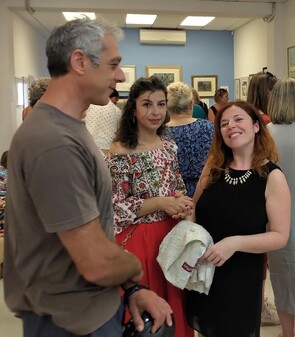 The Frances Hodgkins exhibit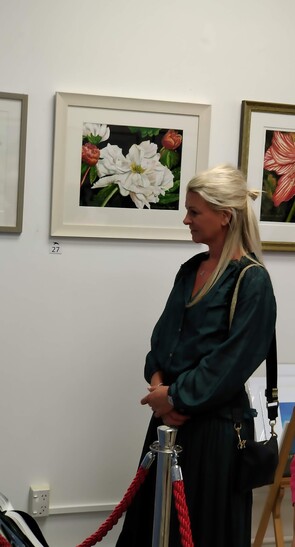 Toni Kingstone and Robyn Ninnes compositions

"A new gallery that works to support children in hardship is a commendable charity" - Sam Edwards, Waikato Times 14 May 2019
It is hard to imagine that within our immediate geographies there are children, who for a variety of reasons through no fault of their own, face incredibly tough lives with very uncertain futures. Governments that come and go will typically address some of these issues without resolving the plight of children who fall outside their general programs. For this reason, the Achieving Change for Children Charitable Trust (ACCCT), is fully committed to raising funds for children in true hardship. We raise money by selling super art work and great gifts. All funds raised go to children's charities in the Waikato. All who work with the Trust are unpaid volunteers.

New Exhibition: The Waikato Watercolourists
14 February- 31st March
~ Waikato Times Coverage 12th February ~

Gallery Reviews - what is recorded



Welcome Swallow Gallery Exhibition Catalogues
A New Zealand Story Exhibition, 3rd April - 31st May 2020 ~ forthcoming ~
Please note that although each exhibition replaces the previous one in the gallery, we may still be able to source a work of art from earlier exhibitions. We are also able to freight our art works anywhere within New Zealand and worldwide. Freight costs are additional to the Catalogue prices. By downloading the catalogues above you will have immediate access to reviewing over 500 pieces of art work.
Contact details:
Address:
Welcome Swallow Gallery & Gifts
378 Grey, Street, Hamilton East 3216
Tel. 07 858 3964
Open: Mon-Friday 9.30am– 4.30pm; Sat 10am – 2pm
e-mail: WelcomeSwallow.nz@gmail.com
Waikato Times Reviews Threads of Life Exhibition 13 August 2019

Sam Edwards provides a thoughtful review of the threads of life Exhibition by calling out one of the pieces that was sold early on. "Zipper or Door" by artist Rainy Du is chosen as emblematic of the exhibition's intent.
Press coverage of the celebration exhibition, Waikato Times 14 May 2019